Foxtel Customised Installations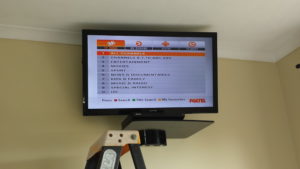 If you need a Foxtel customised installation or you're having trouble with your Foxtel transmission, we can help. Call 1300 804 037 to discuss your individual Foxtel requirements.
Over the years we have been able to improve the signal for many people who have had difficulty with their reception for various reasons.
Sharp & Clear Antennas specialises in sharing video and audio from a main digital HD box, whether it's a set top box, DVR, Blu Ray or Pay TV Foxtel box, to any other TV in your home.
You don't have to worry about sharing your Foxtel IQ or standard box to any other room in your home, because it's legal.
There are several ways to achieve this;
• HDMI cable, component or composite cables.
• Digital modulator (mixing it with the TV antenna cabling RG-6)
• HDMI HD modulator (mixing it with the TV antenna cabling RG-6)
• Cat6 cable with converter baluns (max 100m)
Here are the advantages/disadvantages of each;
• HDMI cable – This is a cost effective solution for the additional TV's if they require up to 20m of cabling.
• Digital modulator – Using a digital modulator would be a cheap solution to share a Foxtel box to all of your TV's. The signal is tuned into the analogue mode of the TV to find a channel which will stream from the Foxtel Box. The mixer will connect to the splitter of the TV antenna system.
• HDMI modulator – This is the best option in terms of picture quality. It costs more but the signal will be tuned into the digital format of your TV as long as the TV is Mpeg 4 format which will encode the video in a higher resolution especially for HD channels.
• Cat6 cable – Excellent solution when there is tight access or difficult cabling issues with the property structure or long distances are involved. Just a good as HDMI
Extra option:
If you want to be able to change channels on the extra TV's without standing in front of the original Foxtel box, we can install an IR (Infra Red) kit. The IR kit powers up by 12V DC power supply and runs through the RG-6 cable.
Satellite Dish Installations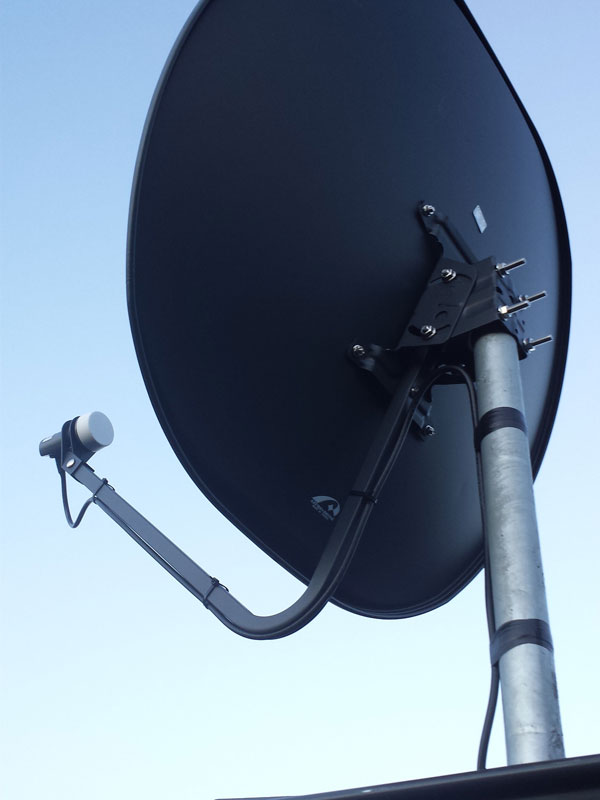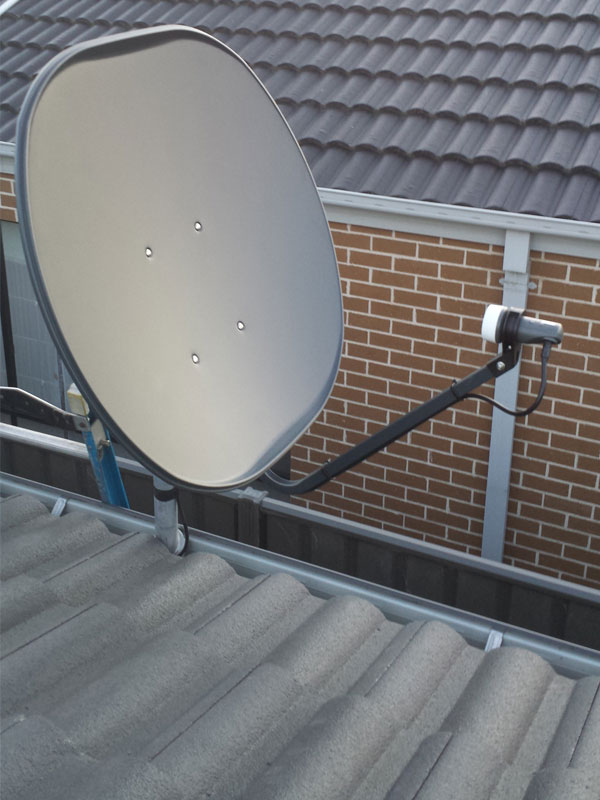 Sharp & Clear Antennas is currently one of a few installers who offer satellite dish installation services in Melbourne. Call 1300 804 037 for advice or a quote.
If you want to access ethnic pay TV or free to air channels or the free christian channels, our state of the art satellite testing meters will point your satellite dish accurately to get perfect transmission.
All satellite dish installations use high quality extra heavy duty equipment and parts. We back this up with a 12 months warranty on all parts and labour.
<a href="https://www.wordofmouth.com.au/certificate/1168505-sharp-and-clear-tv-antennas" rel="nofollow" class="womo-widget-anchor"><div style="margin: 60px 0 0 40px" class="womo-widget-container" data-provider-id="1168505" data-type="review-feed" data-badge-color="colour" data-stars-color="#ff6600" data-background-color="#e8e7e1" data-text-color="#000000" data-review-stars-color="#ff6600" data-review-text-color="#000000" data-width="250px" data-height="232px">Sharp & Clear TV Antennas Reviews</div></a>